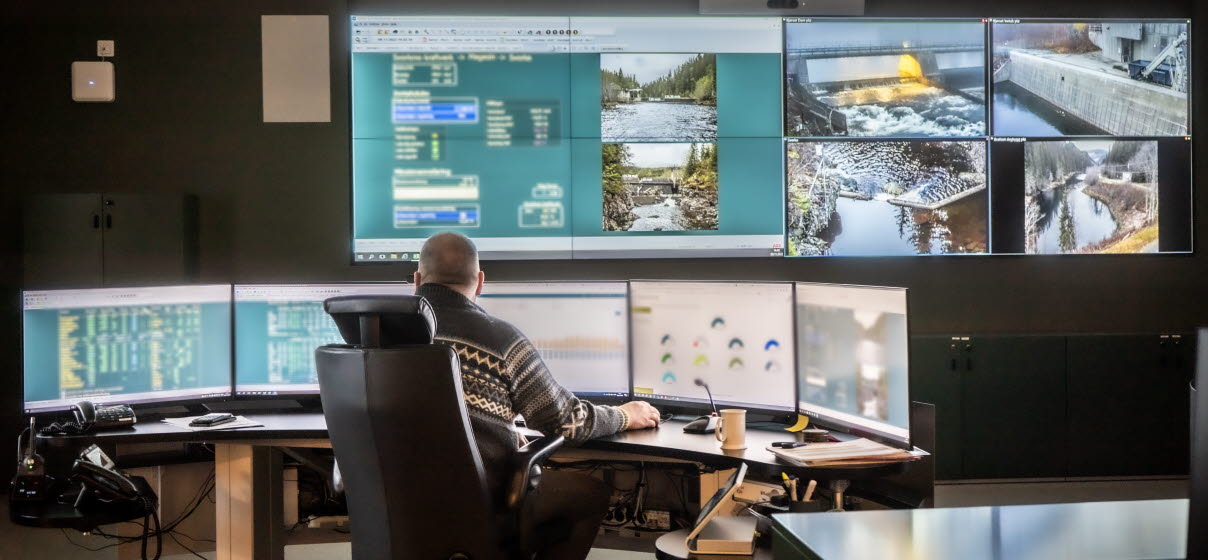 Energy Management
The energy systems are becoming more and more complex. At Aneo, we use this as an opportunity to create a future where we, our customers, and the society around us get more out of every kWh. With Aneo, you get a secure and forward-looking energy management partner that knows the Nordic region.
Together, we get more out of your power.
Energy Management services
Full control 24/7
Round-the-clock monitoring and control of production facilities for wind power, hydropower, solar power, and batteries are important for ensuring optimal utilisation of energy resources. This overview enables us to respond quickly in the event of incidents at your facilities and handle changes in the markets.
Access to power markets
As a power producer, you have the opportunity to participate in several markets for trading your physical power production. We can provide you with market access and forecasting and optimise and trade your power.
Green solutions
In markets with major price swings, predictable earnings are increasingly important. We can offer the purchase and sale of power, guarantees of origin, and electricity certificates for an agreed price and period.
With the legacy of TrønderEnergi and the technology of Aneo, we deliver energy services that maximize the value creation from your power. As both an investor and owner of renewable energy ourselves, we understand what it takes to make your everyday life simple.
To meet future demands, we have built a large internal AI environment and invested in one of Europe's most modern operations centers. Through systematic work with research and development, we are working to understand and create the future long before it reaches you as a customer. Join us on the journey to realize a renewable society.